Getting Started With God and Goddess Correspondences
During spell craft we can call upon any number of Gods and Goddesses to aid us, below is a list to help you get started!! Every spell like every person is unique so you may prefer to work with a specific Goddess for one spell and then another you may choose to call upon the Goddess as Mother Of All. Trust your intuition and always work within the realms of what makes your feel comfortable and what feels right to you.
Before working with any Deity i always recommend doing some research on them, their myths and history so you can become familiar with their energy and decide whether or not this is a God or Goddess that feels right for you to work with for whichever purpose you have chosen. This list is by no means complete but gives some of the correspondences for popular spell workings.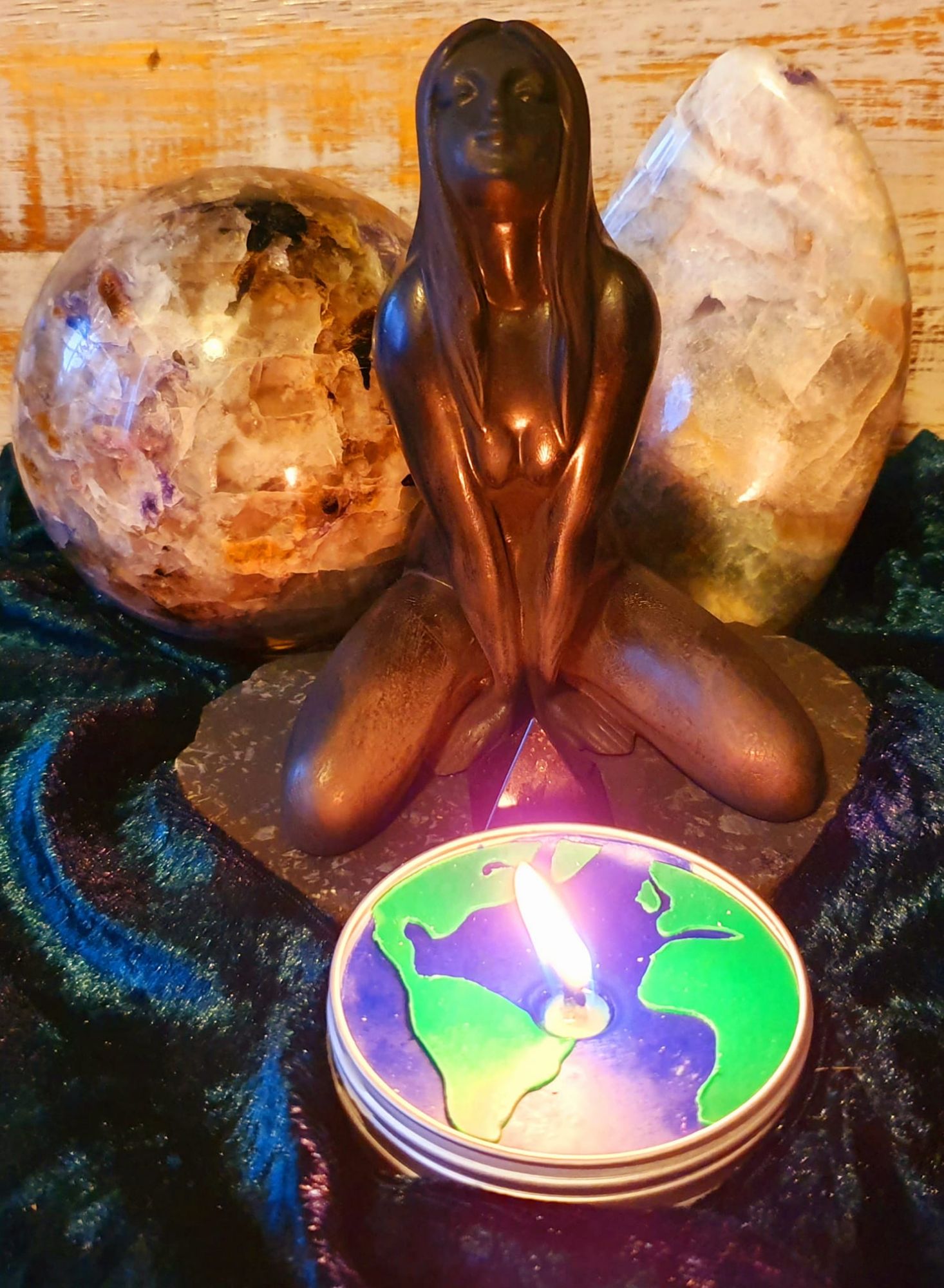 Abundance
Jupiter
Lakshmi
Business
Athena
Jupiter
Change
Brighid
Epona
Persephone
Childbirth
Demeter
Gaia
Brighid
Bast
Rhea
Courage
Apollo
Artemis
Diana
Mars
Persephone
Fertility
Apollo
Bast
Demeter
Fortuna
Freya
Rhea
Good Health and Healing
Brighid
Eir
Kwan Yin
Sulis
Hearth and Home
Brighid
Hestia
Vesta
Justice/Law
Hecate
The Morrigan
Love
Aphrodite
Astarte
Cupid
Venus
Magic and Spell Craft
Cernunnos
Cerridwen
Demeter
Hecate
Isis
Thoth
Pets
Bast
Diana
Pan
Rhiannon
Protection
Athena
Hecate
Kali
Mars
Sheila-na-gig
Zeus