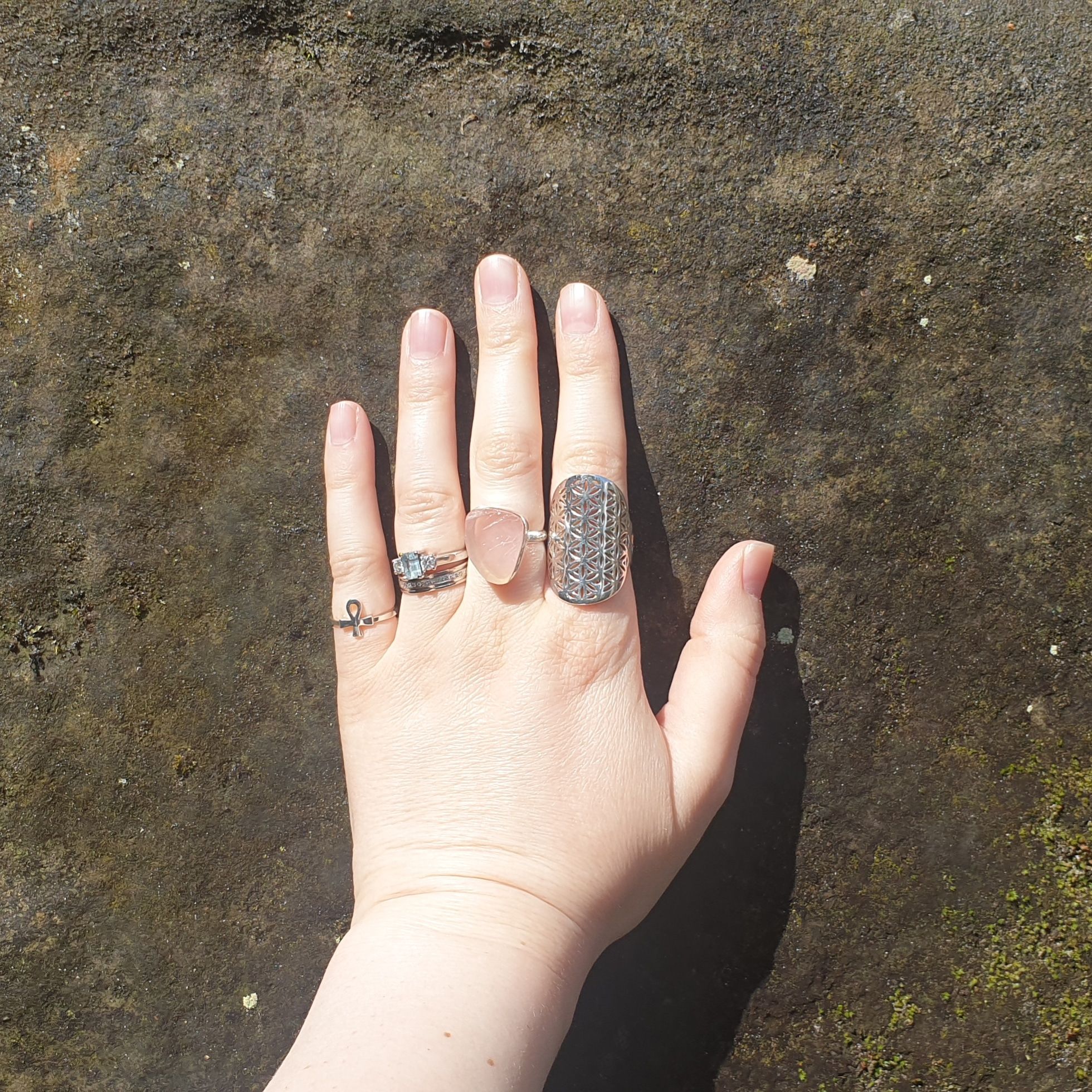 Welcome to Goddess Enchantments.....
My name is Claire and i have run GE since 2006! I started off my own spiritual journey at a very young age and have been on my spiritual path now for over 25 years. I began working in spiritual and new age stores but soon became disenchanted by the entire experience. So much arrived in brown boxes from huge wholesalers, no one knew the origins of their crystals and there was a real lack of handmade magickal tools actually crafted in sacred space.
It was then the idea of Goddess Enchantments was born! We started out our journey on ebay when there were very few online spiritual stores, we soon went on to leave ebay however as energetically it just did not run-in line with the work we were doing and what we wanted to create.
Since that time our online community has grown to include our main website, our Academy website, closed Facebook community (where you can find me every day), Instagram, YouTube channel and student community. We started very small, just a few ritual kits, sabbat kits and incenses but slowly over time we grew and became a trusted source in the spiritual community.
Our Academy now has its own website, a place for all our live and self study courses and student portal. I have taught since the very beginning, back in the days when courses were (boring, lets be truthful) PDF courses. Now I teach live, my classes are all 2 hours plus long videos with online classrooms, their own student groups and so much more. Its truly a blessing the Academy has grown to such a size that we were able to move it to its own space on the web.
Even as our community grows we stick to our own ethical code and vision for Goddess Enchantments. I am active in my community daily, offer both free and paid teaching through course, youtube and my facebook group and if you message me, its me who responds. We pride ourselves on knowing our customers and having that personal touch. My husband packs all your beautiful orders, helps with the website and comes with me crystal shopping and i do all the making, teaching and customer service.
From as early back as I and my family can remember I was growing things, flowers of all colours and explaining to those around me what each meant. When I was eleven, I had my first altar and book of shadows (all be it a ring binder I covered in printed out Goddess pictures). Writing ritual, learning about the deities and connecting with the elements became a part of my life from the very beginning. One of my Goddesses who is still with me today made herself known over 25 years ago and I am grateful for her presence every day!
As mentioned above I was drawn to work in the spiritual realm but the shops I worked in were the least spiritual places I could have found myself. I started training in alternative and spiritual therapies, I have qualified five times now in Crystal and Advanced Crystal Healing with different wonderful teachers as I feel we never stop learning. I have studied Colour Therapy, Flower Remedies and Herbalism to name just a few and continue my own spiritual development and studies. I am also a registered and insured Spiritual Teacher
I am happiest elbow deep in essential oils, herbs and resins, with my crystals or writing ritual/ journey for the sabbats or to better peoples lives. I am blessed to fulfil the role of Crystal Keeper, sourcing ethical earth and people friendly crystals and finding them new homes. To me crystal allies have been in my life for years, guiding, healing and assisting me as I grew my path and to this day I work with them daily. It's a gift to be able to say this is my work.
My teaching is my other great spiritual passion as I feel it's a true honour to be invited into people's spiritual growth and journey. Its part of my soul purpose in this lifetime and my hope for the future is to have a space to teach in person courses.
I run GE with my husband, familiar (who is a big part of GE), our other cat who prefers to work behind the scenes and our two bunnies.