Welome To Goddess Enchantments Home Of Handcrafted Spiritual Tools And Learning Since 2006
Witches Circle Subscription January 2024!
Happy Home Magick - Join me January as we focus on magick for the Hearth and Home to welcome the new year!
Guided Visualisation To Assist Your In Creating Your Perfect Home Sactuary
Rituals and Spells
Monthly Tarot Reading
Full & New Moon Workbooks
Members Only Ritual Tools
Audio Introduction To Hearth and Home Magick
Member Discounts
BOS Pages and so much more
Sign up now to receive your January member only content on the 1st of the month (last day for January sign up is 31st December) .
Blessed Be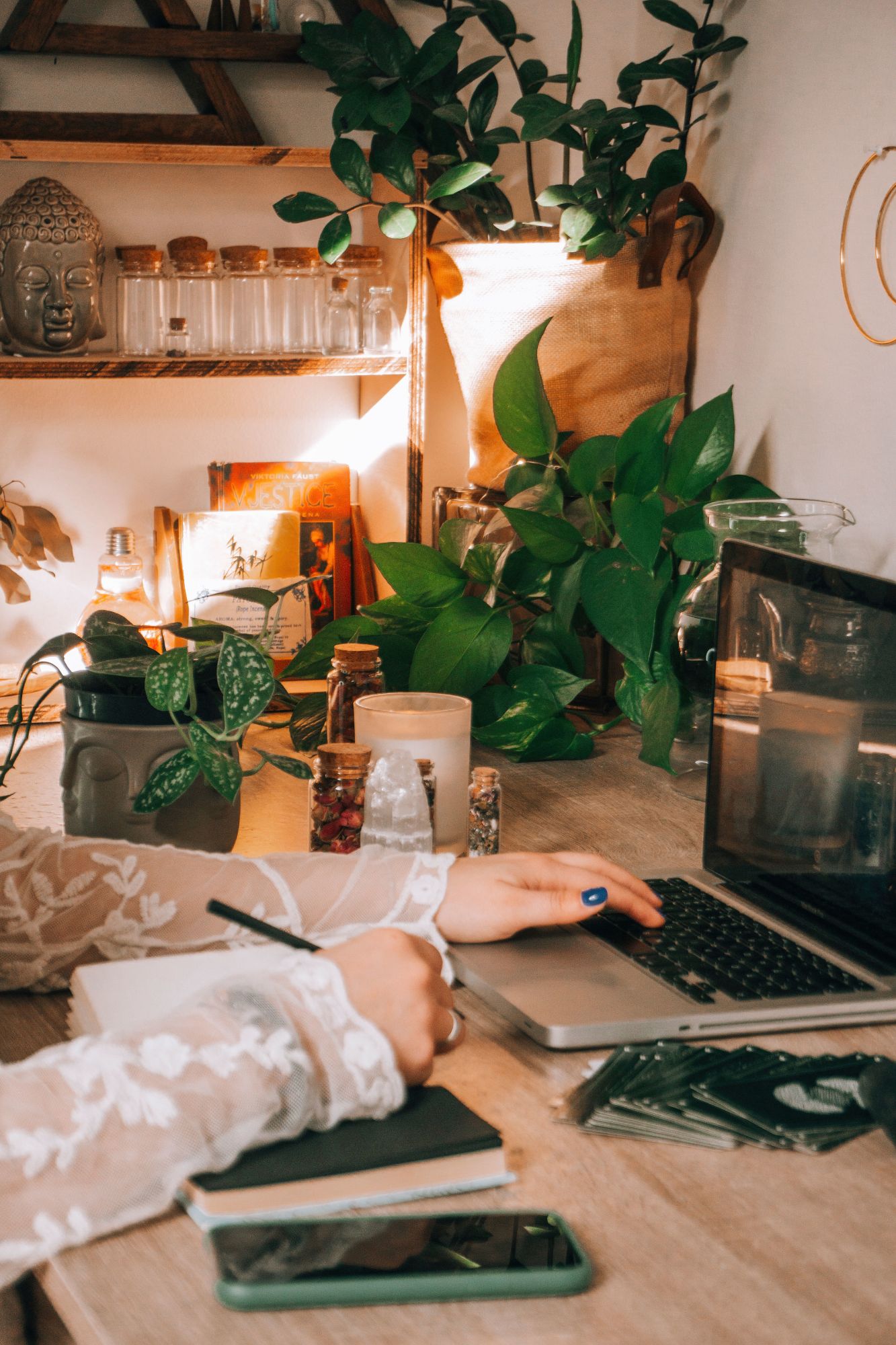 15 Years Supplying Our Community With Hand Crafted and Ethical Spiritual Tools Made With Real Intent, The Best Ingredients and A Sprinkle Of Magick.
All our crystals are ethically sourced and fully traceable often with me telling you the stories of those who mine or carved the pieces in my group. Here its not just words, i personally hand pick every piece and work to educate the community on this issue!
We use earth friendly packaging throughout the site and when posting. Everything is either reusable, biodegradable or plant based (even our clear bags are made from corn and adhesive on our tape plant based!).
Cruelty Free, Natural and Vegan
All our tools are made from natural & organic ingredients and we only use pure essential oils. Everything is Cruelty Free and Vegan with the exception of our beeswax candle range which comes from very happy local bees!
We offer three safe and secure payment options through our own protected site. Paypal, Credit or Debit (via paypal without need of an account) or KLARNA which allows you to split your payment into three interest free payments or buy now and pay in 30 days. We ship worldwide.
My name is Claire and I am the owner of Goddess Enchantments which was opened in 2006 with the support of my Husband. We are a husband and wife team working from our home in the UK to create spiritual tools with intention and through sacred practice. I have personally walked the path of the old ways for over 25 years and during that time I have also studied many holistic therapies becoming a qualified Crystal Therapist and Colour Therapist as well as qualifiations in Hebralism and more. My path is simply that, my path, it is not a hobby, its a calling and way of life for me and my family,
To this day after many years running GE our main priority and passion is hand crafted magickal tools, crafted in sacred space with only natural and organic ingredients.
My other two passions which are part of my souls work is spiritual teaching and being a keeper of crystals, matching them with their right person.
Find our more about me HERE