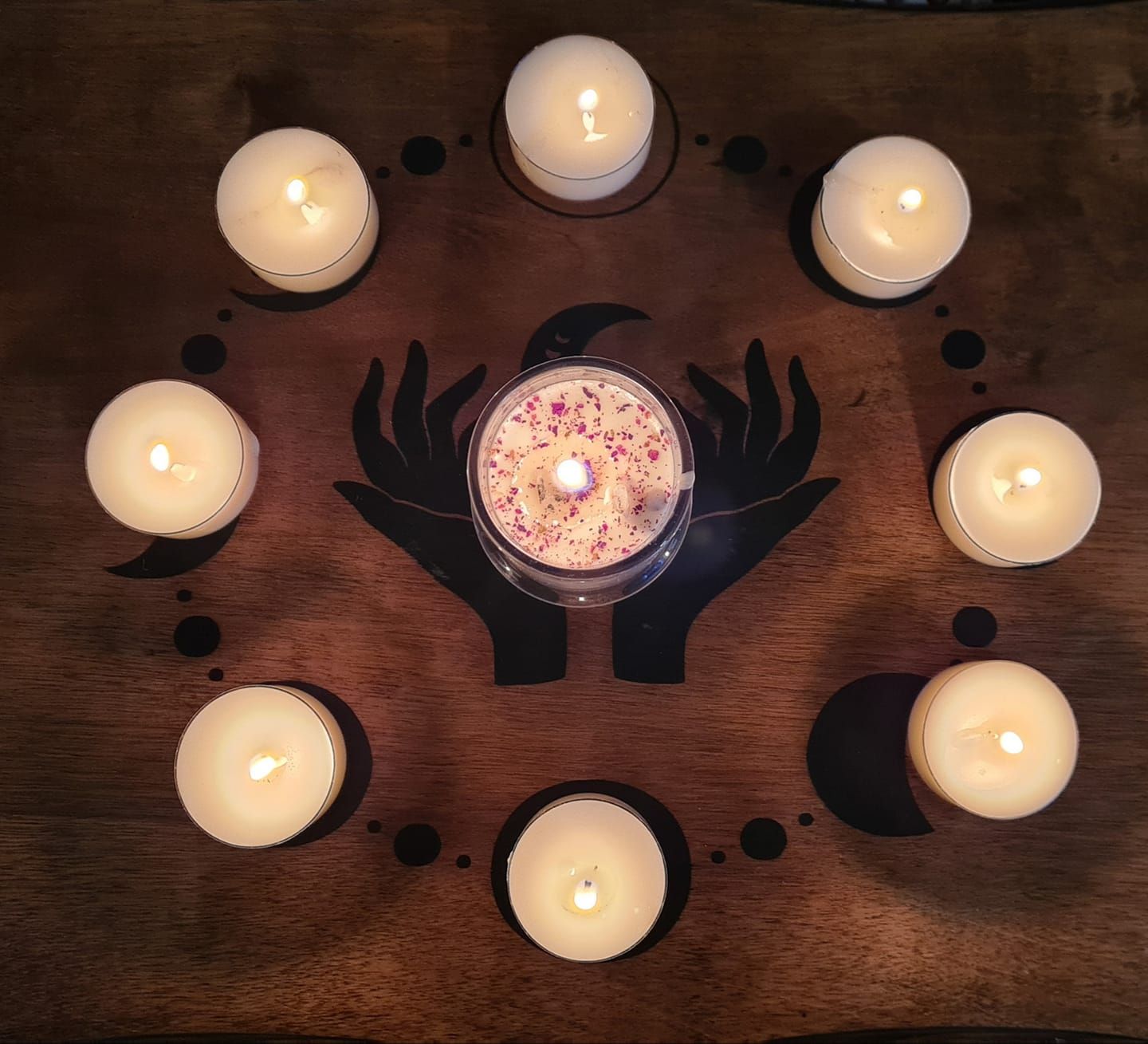 Join The GE Community Healing Light Circle

I would like to invite you to join the Healing Light Circle. I currently have a
healing blessings book in which the names of all those who have distance
healing with me is placed and I work with a special candle I created with
natural waxes, essential oils and several moon blessings to send healing once
a week on top of their sessions.
I feel called to open this energy up to connect the community by a stream of
sacred healing light. I am just finishing the creation of the special candle,
which of course will be separate from my own healing clients. If you choose to
join you will be sent the flame (which is free with your next order or it can be
sent for the cost of postage).
The idea behind the Circle is you light a dedicated natural large candle of your
choice (Jar, Tin etc) with the flame sent to you to become the new holder of
this energy in your home. Then every full and new moon you light that candle
and send healing, love and compassion into the flame. It is the gift of giving
and receiving as you too will receive energy from the Healing Circle Of Light. It
does not just bring healing but also a feeling of connection and belonging as
you feel the energy of the Circle blessing and surrounding you.