NEXT COURSE OPENS FOR ENROLLMENT IN THE MAIN FACEBOOK GROUP FEBRUARY
YOU CAN FIND OUR ACADEMY WEBSITE HERE
https://www.goddessenchantmentsacademy.co.uk/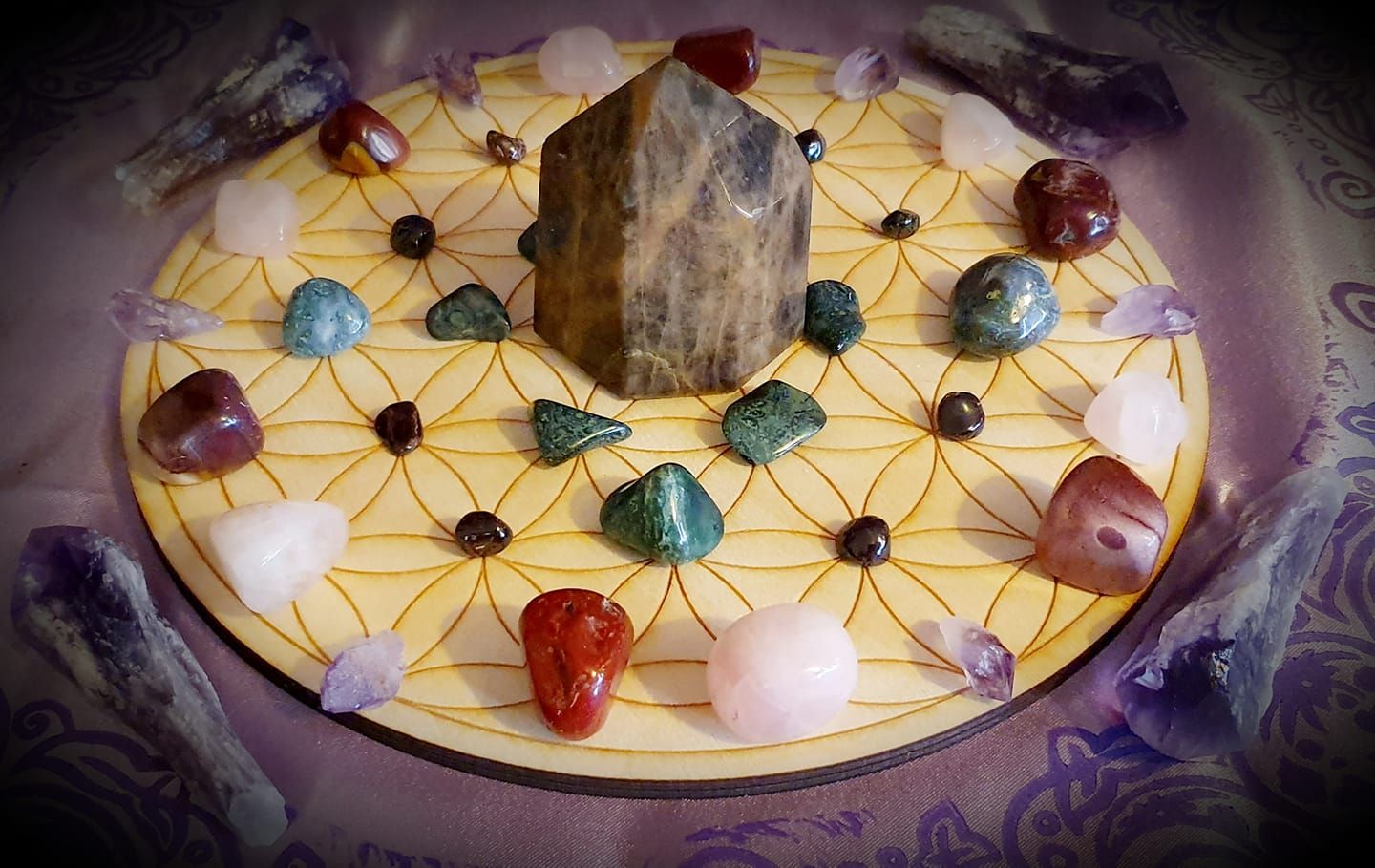 The Goddess Enchantments Mystery School is a place to further your spiritual path and magickal knowledge online in a personal and interactive way. I teach all year round with courses covering everything from energy management, working with crystals to ritual and manifestation.
I knew when I started Goddess Enchantments in 2006 that teaching was going to be a large part of my soul path/contract for this lifetime. I am a magickal practitioner with 25 years of experience as well as being fully qualified in many holistic modalities including being a trained Crystal Therapist and Colour Therapist.
My style of online teaching is very different to many others who have hundreds of people in their classes with a lack of personal connection. Each of my classes has limited spaces, some as small as just 20 students. Each course has its own secret facebook group and password protected online classroom with a mix of live and recorded classes lasting about two hours each. There are also numerous live bonus videos in the facebook group, every question is answered by me and many often get a live response during a bonus video. We also have magickal homework after each class (although my students always say its more fun that work) which gives you a chance to put what you are learning into practice and share with the group.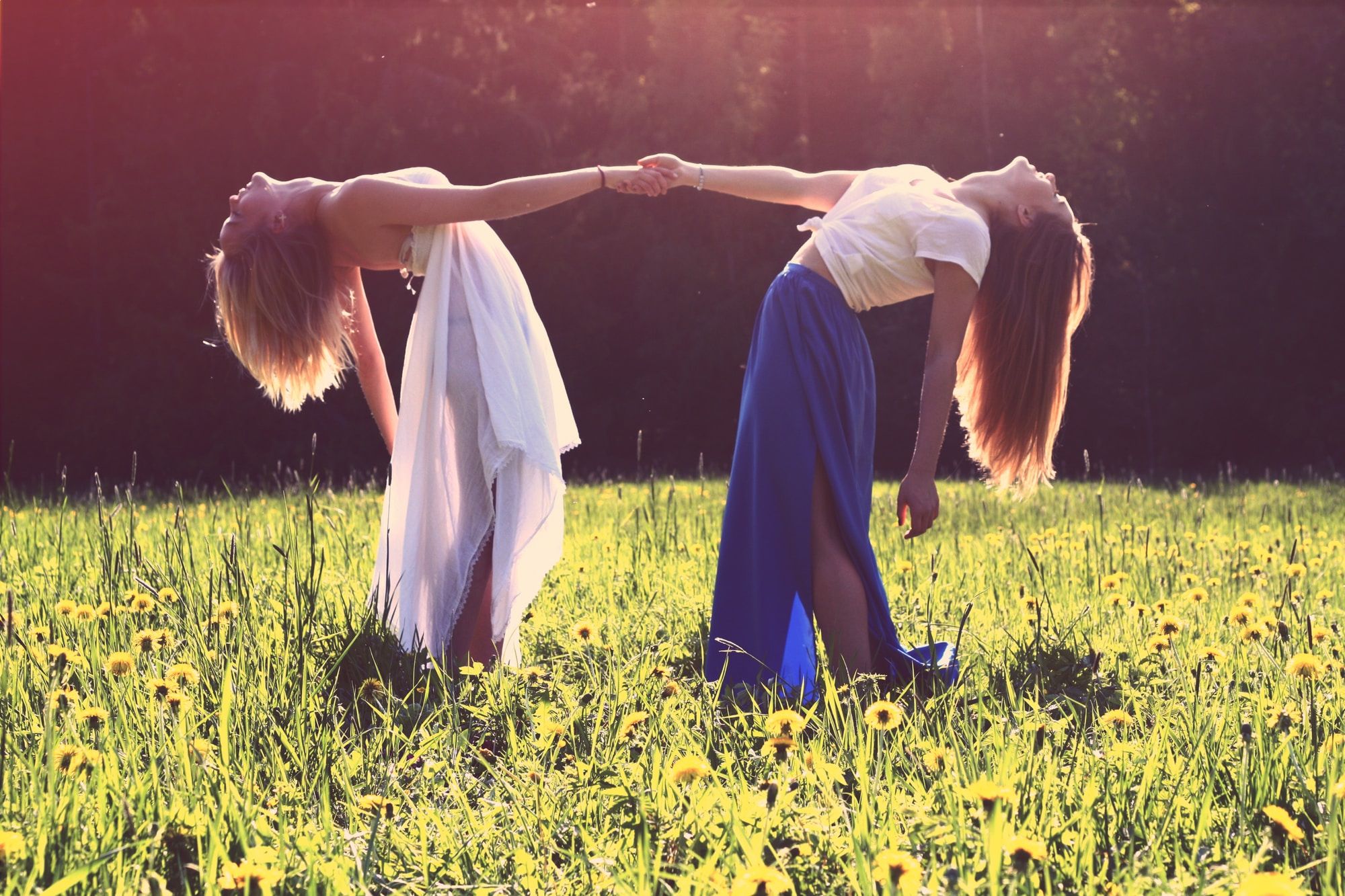 My students create a close bond based on trust thanks to the small classes. This allows us to go deeper in our learning and spiritual practice especially with courses such as energy management and shadow work, often with students making long term friends. You have one to one connection with me for the entirety of the course and classes are designed to bring fun and a relaxed atmosphere to the learning process.
Everything is archived in both your classroom and the facebook group (which gets archived at the end of the course) and you have access to all of your class material on both platforms permanently.
Our online courses are taken by students from all over the world as everything is recorded and all content and support easy to access regardless of your time zone. Each class has the option to purhcase the tool set which contains everything you will be learning about during that particular course. Everything is handcrafted specially for the course by myself using natural and organic ingredients.
Once you are a student you get early access to the next course and have a spot reserved if you would like it as many of my students stay with me long term. After my current student have signed up the remaining places are opened up for enrolment during a live video in my main closed facebook group which you can find HERE.
We have a student Loyalty Program which includes a permanent discount on our shop while on the course (excludes events and live courses), Book Of Shadow Sheets for each class (on top of the normal downloads, PDFs and worksheets) and if you do all of that years courses with your last course class kit you will receive and intuitively chosen crystal treasures worth a minimum of £60 as a gift from me!! Students also have the option to split course payments!
2021 Wheel Of Learning
Crystal Healing and Mastery
2020 Wheel Of Learning Included
Spiritual Self Care
Meet The Gods and Goddesses
Green Witchery
Advanced Ritual and Manifestation
Shadow Work
2018/2019 Wheel Of Learning Included
Energy Management
Manifestation & Ritual
The Crystal Workshop
Meet & Work With You Guides
Shadow Work
Self Study:
We do have some full length courses and some mini course avaiable self study which you can find by going to the courses section and selecting self study within the shop. With the full length self study courses you will receive full access to the online class room for life with the entire course for you to do at your own pace and in your own time. The one off mini classes are a one time class on something specific you will receive the link to and any worksheets included via email (individual details are on their own listings in the shop).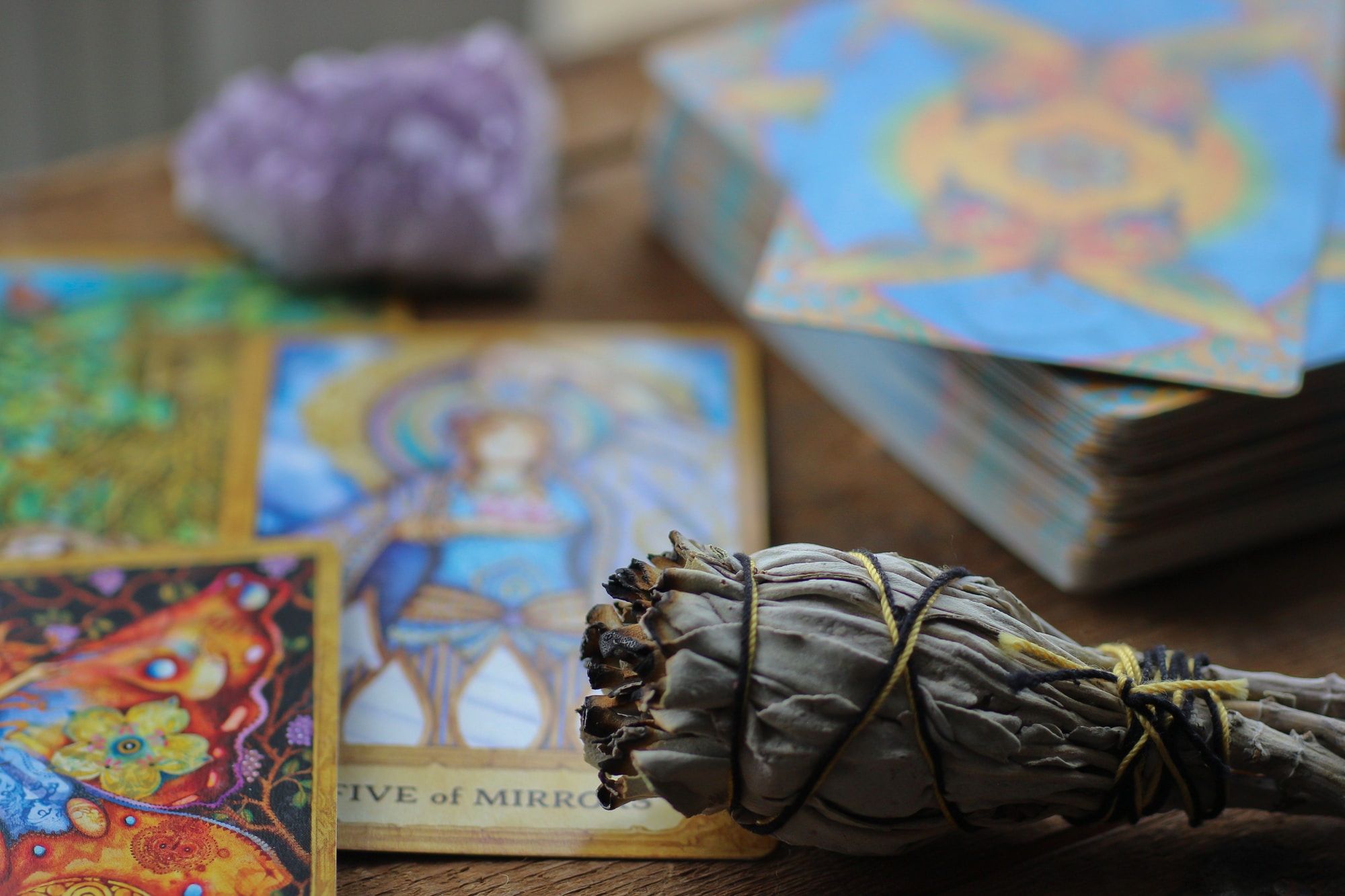 What some of my students have to say……
"Crystal Workshop: This was my first course with Claire. There was a good balance between live and recorded YouTube sessions. I found the video on gridding very useful and I refer back to it often. I also need to prepare some Intention Jewellery and I'm going over that section in class 6 to refresh my memory."
"Meeting and working with your Guides online interactive course:
I found the interactive YouTube sessions just like the evening classes I attend, except I'm typing in the question instead of putting my hand up!
"Claire's teaching is friendly and attentive and one of my questions posted in the Facebook group was answered in a live session. It's also useful to see other people's experiences and photos posted in group.
The Facebook Groups created for the duration of the course are archived, so I can refer back to them if I want to."
"Claire's teaching style is fun, informative and down to earth!
Even though the sessions are online, I felt I was being listened to.
The Facebook groups are very supportive and I feel very safe in the environment Claire has created.
There is no such thing as a silly question – if I don't ask it, somebody else will!"
"After experiencing the insight and discernment of Claire's teachings for over a year, I can finally say I'm finding myself on a spiritual path where I feel most comfortable. It's a wonderful journey so far!
Claire's knowledge is vast - covering aspects from working with crystals, learning how to communicate with your guides, as well as delving into shadow work. Even my numerous and most obscure questions are quickly answered by Claire, and always accompanied with a thorough explanation. My understanding of the many facets of spirituality has increased dramatically in the past few months, helping me navigate a positive path on my journey.
Classes are comfortably paced. Teaching time is well balanced, with a wealth of information given in a relaxed and unpretentious environment. And the accompanying kits contain the most amazing, bewitching tools one could only dream about!
With Claire's guidance, understanding and expertise, I've been able to integrate a lot of my scattered wisps of information from the past into a cohesive whole.
There's always more to learn, and I certainly look forward to experiencing many more Goddess Enchantment's teachings in the future.
I encourage anyone considering expanding their spiritual enlightenment to participate in Claire's classes.
I have loved them all!"
"Goddess Enchantments Courses

I've been lucky enough to have had the chance to take part in all the Goddess Enchantments courses since last November (2018). It had only been a few months since I started on my spiritual path.

The past year of courses have been amazing, my intro course was "Energy Management" in my opinion it must have been the most perfect intro course. As it helps you prep for what's to come. Many people may want to start with other course like "Meeting & Working with the Guides" or "Manifestation & Rituals" but I feel like Energy Management is very important base for successfully integrating the other courses in your life.

Each courses is full of amzing information and the way Claire teaches is easy to take in. I mean she even taught us how to take notes properly this way we will not struggle later when looking back at out notes trying to figure out in which class she taught us about "x" Having a small group in class ensures all our questions get answered by Claire. She's very interactive in the course FB groups.

The energy in the course groups is great! Sharing can seem scary at first for some of us shy/quiet people but once we open up and share the energy just increases and we learn more as more questions are asked. Where else do we get to show off what we are learning with people who are on the same path as us and get excited about the things we do?

The courses I took this year were "Energy Management," "Manifestation & Ritual," "Crystal Workshop," "Meet & Work with Your Guides," & "Shadow Work". Each course is so unique its impossible to choose a favorite. As a whole it has been a fabulous learning experience with the Goddess Enchantments Courses. Plan to continue my learning with Goddess Enchantments in the coming year.
Blessings - Ana 11/6/2019"